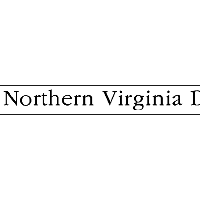 WINCHESTER – The Virginia Small Business Development Center will be offering several webinars in January.
The goal is to help Virginia businesses "get 2022 on a solid footing," the SBDC said in an email this week.
All webinars are free. Those interested can register online at virginiasbdc.org.
The webinars will begin at 2 p.m. on January 11 with a continuation of the Digital Bootcamp series. This webinar will focus on success through e-commerce and focus on online sales, including varieties of websites, possibilities for upgrades, e-commerce platforms, setting up and managing your online storefronts. online and using data and marketing to maximize returns.
Other SBDC statewide webinars in January include:
2 p.m. on January 13: Recovery business start-up employee retention credit (ERC). If you started your new business or nonprofit after February 15, 2020 and have employees, then your business may be eligible for tax credits of up to $ 100,000. This session, presented by the Roanoke Regional SBDC, will help provide the latest guidance on the ERC.
10 a.m. on January 26: Launch of a craft beverage business. Presented by the Virginia SBDC Craft Beverage Assistance Program, this session is an educational webinar that will cover the key issues that new and planned wineries, breweries, cider houses, and distilleries must address.
2 p.m. on January 26: Anatomy of a Murder: How Hackers Kill Small Businesses. Presented by Mason SBDC, this session "will teach you about your blind spots and how they can be used to compromise your business".
8:30 am January 27: Retail 3.0, thrive in the next normal. This session will be moderated by retail expert Marc Wilson, who "will unpack the pivot that will continue to serve small retailers and restaurants in Virginia beyond the pandemic."
Those interested in previous webinars on a variety of topics can review them on the Virginia SBDC website at virginiasbdc.org.