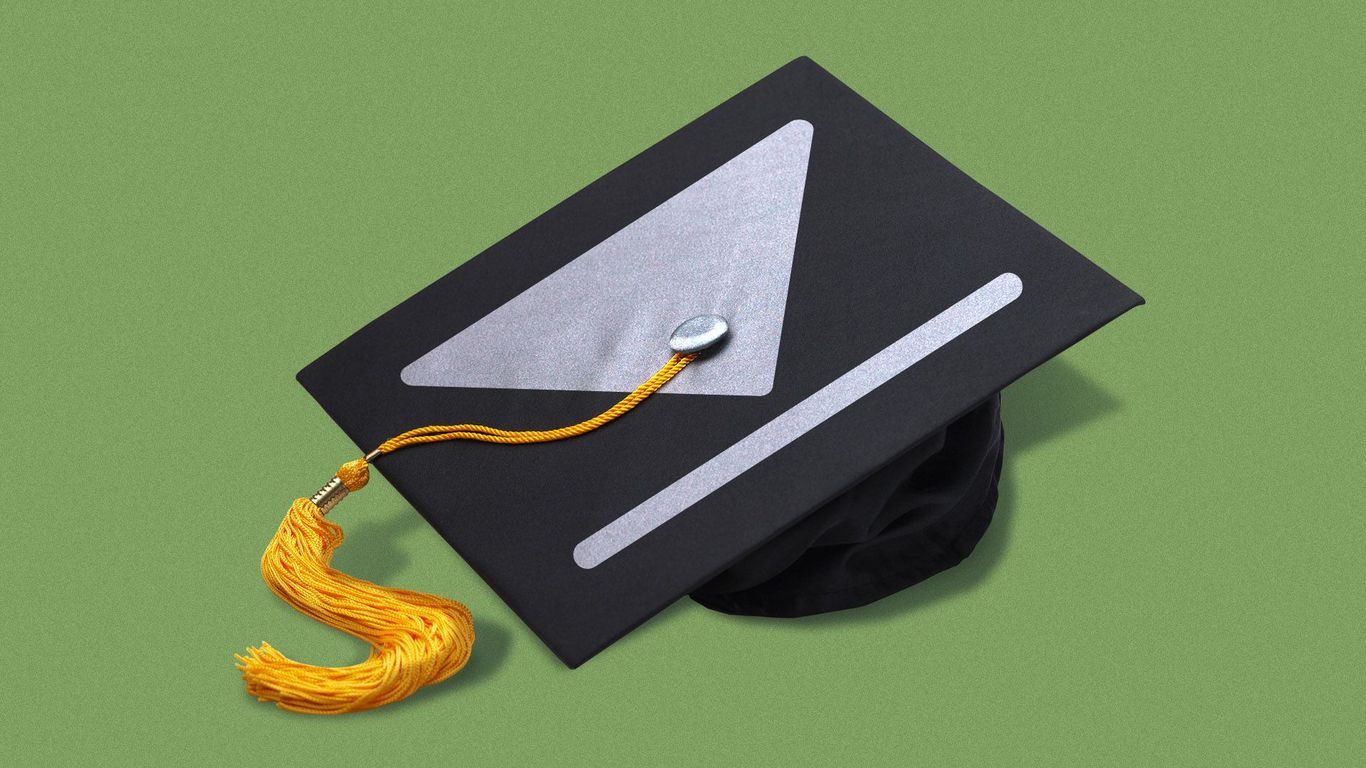 As more employers forgo college degrees as a condition of employment, students are choosing cheaper and faster alternatives to college, like coding boot camps.
Why is this important: The cost of a college education continues to rise, and federal student loan debt stands at $1.6 trillion. Students wonder if college is worth it, especially when getting a high-paying job is no longer necessary.
What is happening: College enrollment is down about 5% this spring compared to spring 2020, according to the National Student Clearinghouse. That's almost 730,000 fewer students.
The pandemic is contributing to the decline as students choose to delay college either because they can't afford it or because they don't want to take classes remotely. But universities were hurting before the pandemic and will continue to struggle afterward, says Ryan Craig, chief executive of Achieve Partners, a venture capital firm focused on the future of higher education.
"The underlying crises of affordability, completion and employability continue unabated," he says.
So, for many students, training programs or boot camps that can teach technical skills in a matter of months may be a smarter bet than a traditional college or university.
The same time, a number of large employers – including Google, Bank of America, EY, Apple, IBM and Penguin Random House – no longer require college degrees.
Training programs are especially effective for getting jobs in software, IT and healthcare, Craig says. And interest in these programs has been surge during the pandemic.
"A lot of companies are realizing that you don't need a more traditional college education to be a good software engineer," says Kate Lillemoen, who dropped out of college and signed up for a coding with Tech Elevator. "It changes very quickly." She now has a software job.
But, but, but: There are still millions of jobs that To do require college degrees, and even for jobs that don't, there's still a hiring bias that favors those with a degree.
On top of that, there aren't enough training programs to prepare America's workforce for the jobs of the future, says James Rhyu, CEO of Stride Inc., an education company.
The bottom line: "We need a cultural shift," says Rhyu. "We have generations and generations of parents who are simply conditioned on their child going to college. But our country's mantra should be: 'No college required.'