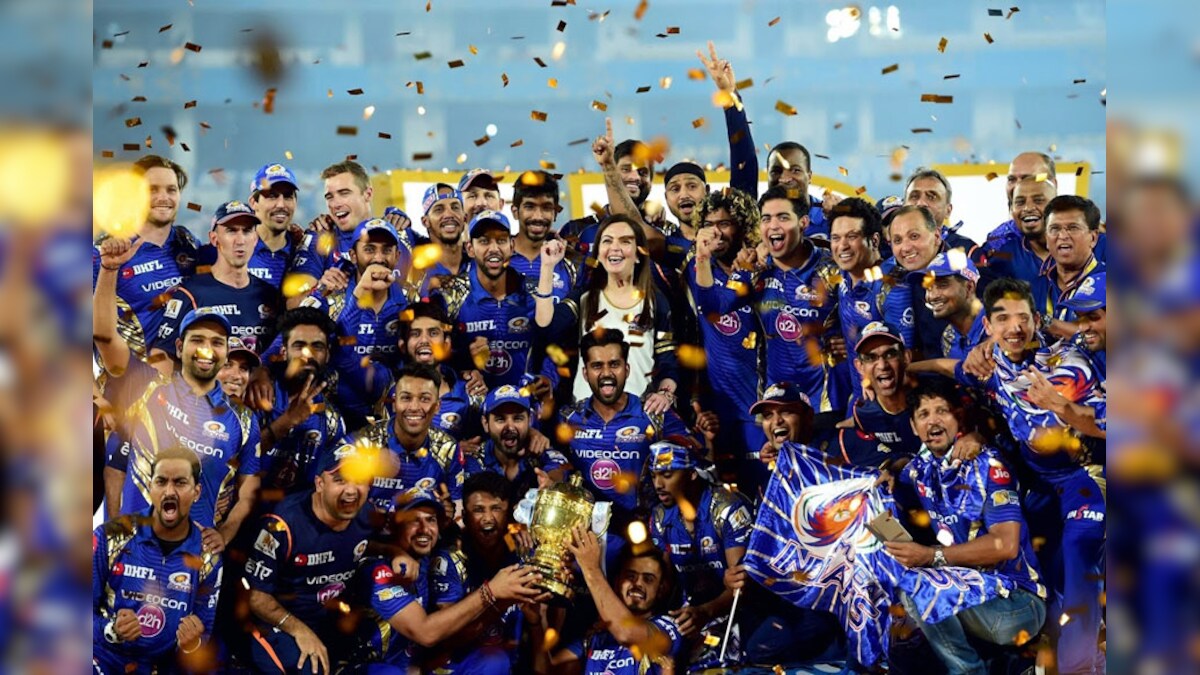 [ad_1]
The 10th edition of the Indian Premier League ended on Sunday with a spectacular final with the victory of the now triple champions of the Indians of Mumbai over Rising Pune Supergiant.
During the tournament, 120 million people joined the IPL conversation on Facebook and recorded 350 million season-related interactions on the platform. More people have joined the conversation this season than any Facebook IPL has measured.
Virat Kohli was the most talked about player on Facebook, while the Mumbai Indians were the most talked about team this season.
Throughout the 47 days of the tournament, the Indian Premier League posted team warm-up videos before each match and closed the tournament on Facebook by sharing a video of the championship trophy presentation. Additionally, the league shared footage of key moments from the matches as they happened and special moments off the pitch, such as Shah Rukh Khan and AbRam in the Kolkata Knight Riders opening game. .
Read also : Vertu Signature Cobra: Discover Vertu's Rs 2.3 Crore functional phone
The Mumbai Indians' IPL champion was uploaded as the team returned to the hotel to celebrate their victory, foreshadowed by his clip highlighting the team's prowess in the dance.
Teams including the Mumbai Indians, Kolkata Knight Riders and Sunrisers Hyderabad shared their cake cutting celebrations using Facebook Live and videos during the season, allowing fans to partake in this tradition with their favorite players.
Throughout the IPL season, teams shared unique moments with fans, giving them access to their favorite players and owners.
2016 Champions Sunrisers Hyderabad took fans to practice sessions and team meetings, including live for that pool workout. The Delhi Daredevils shared pre and post-match moments, including a live on-pitch interview with Man of the Match – Corey Anderson.
Kings XI Punjab have featured the playing side of their team on several occasions during the season; including kicking off a season-long prank war with this video starring unsuspecting Marcus Stoinis and Manan Vohra. Meanwhile, the Kolkata Knight Riders shared strategies for preparing for the IPL playoffs.
Read also : Portronics Electropen 4 for wireless writing, recording started at Rs 6,999
During the IPL season, players used Facebook to connect directly with their fans in a personal and authentic way. For example, Ajinkya Rahane showcased the dancing skills of his teammates MS Dhoni and Ben Stokes. Additionally, Shikhar Dhawan surprised his fans with a live Facebook Q&A and Virat Kohli wished Sachin Tendulkar a happy birthday with some of his closest friends.
Afghan player Rashid Khan also shared his feelings after making history in his first IPL match. Even Yuvraj Singh shared a behind-the-scenes look at a commercial shoot and poked fun at his good friend and teammate Ashish Nehra.
Off the pitch, IPL commentators, legends, team owners and other public figures shared their favorite moments on Facebook.
• Mumbai Indian icon and legend Sachin Tendulkar spots "the real" Malinga in Rajkot
• Virender Sehwag shares a happy moment of the IPL opening ceremony
• Commentator Matthew Hayden discusses the atmosphere of the IPL Finals
• Preity Zinta on the bus with his Kings XI Punjab team after a victory
• Gujarat Lions owner Keshav Bansal posted a video series called #ChaiWithKeshav
Read also : Corsair Glaive RGB Gaming Mouse with 16k DPI Launched for Rs 4,462
[ad_2]