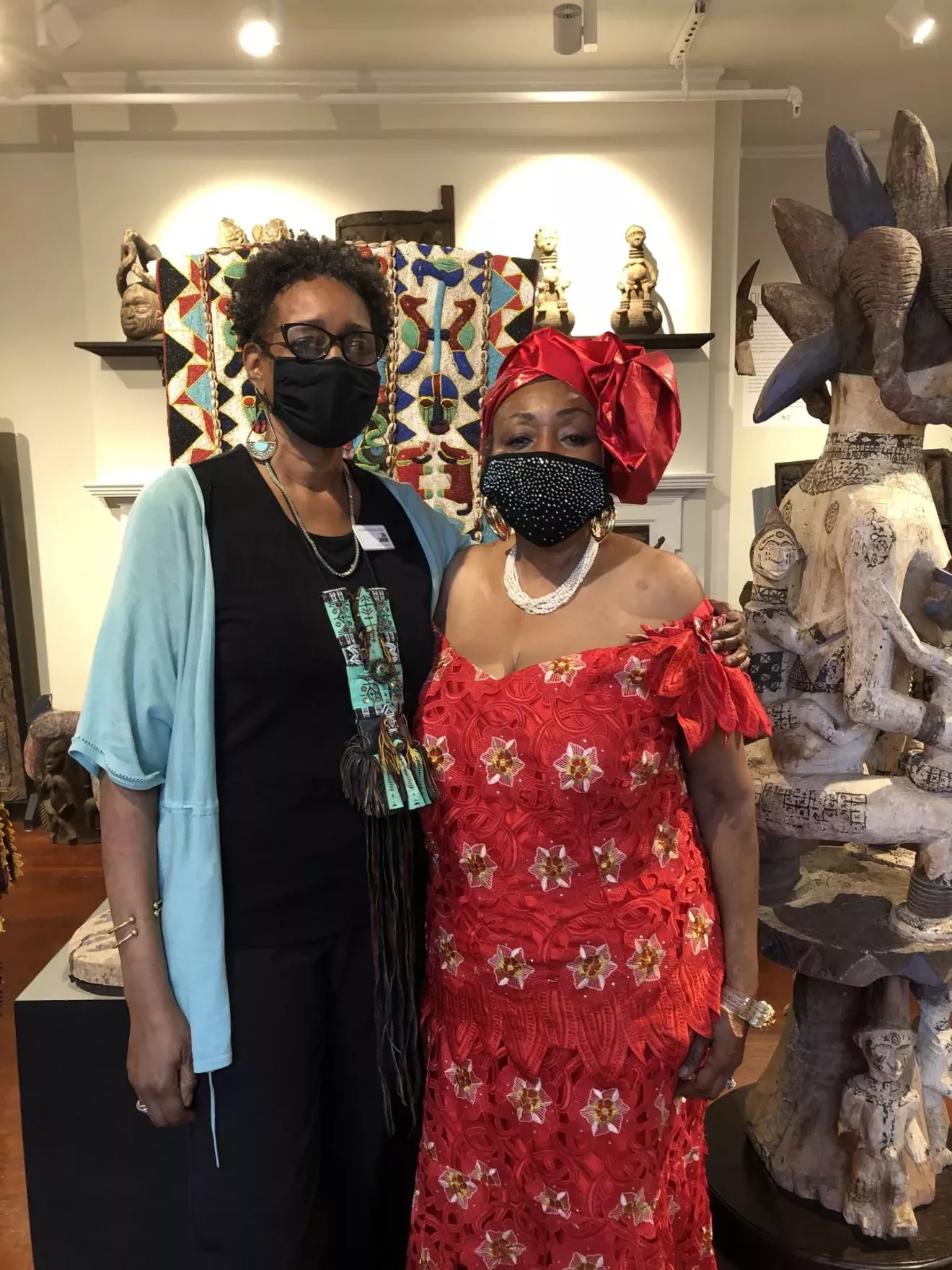 Women's History Month 2021 is a time to celebrate achievements in empowering women leaders. The Savannah African Art Museum honors Women's History Month with two virtual workshops. On March 27, "Celebrating the Hidden Figures of African Women" and a second virtual workshop, "Edna Jackson, the mayor of history, the first African-American woman of Savannah, who served from 2012 to 2016, shares her experience in Africa ".
"There is such a rich history of powerful female influence in African culture." – Lisa Jackson, SAAM Education Coordinator

Tweet this
"There is such a rich history of powerful female influence in African culture," said Lisa Jackson, SAAM education coordinator. "These hidden figures deserve to be recognized and celebrated. Women's History Month is the perfect opportunity to do so. And, by combining this content with personal stories and engaging experiences from one of our region's revolutionary women leaders, Edna Jackson, really complements the workshops and gives so much depth. The declared month of March is the time to support other women in solidarity and to recognize the contributions these influential women have made to our community and to our society. The free workshops presented by SAAM aim to enlighten participants. Donations welcome and appreciated. Savannah's first African-American Woman Mayor and United Way of the Coastal Empire Woman of the Year 2020 Edna Jackson explains how her travels to Ghana and Nigeria have shaped her life. The trip to Ghana was coordinated by former Savannah State University president Carlton Brown and vice president of academic affairs Joseph H. Silver Sr., who established the exchange program for university students with Ghana. Jackson's participation in Ghana in 2000 helped pave the way for the exchange program today through established relationships with Ghanaian universities and its leaders. Jackson's Nigerian mission trip was part of a health initiative partnership with Eugene Nwosu and St. Joseph's Candler Hospital. During this trip, Jackson learned to read prescriptions and helped distribute glasses. "My trip to Ghana has been amazing and one of the highlights was meeting the Chief of the Ashanti Nation and then welcoming him to Savannah as a guest of honor," said Edna Jackson. "People from all over Georgia came to meet him as we rolled out the red carpet for him and showed him our southern hospitality. Jackson said the purpose of these trips to Africa is still relevant today and the ties established between Savannah, Ghana and Nigeria remain. Today, a social worker and politician, Edna Jackson still works as a strong community mentor and sits on boards of directors that create changes in our daily lives. The Hidden Figures Workshop features two important women from the past and two influential figures today. "Yaa Asantewa, Queen Mother Ejisu Ashanti of Ghana, led the resistance to British colonialism in the early 1900s," said Lisa Jackson. "Funmilayo Ransome Kuti, a leading activist during the anti-colonial struggles of Nigerian women and an advocate for their political, social and economic rights – mid 1900s; the mother of artist and activist Fela Kuti, known as the father of Afro-beat music. Sahle Work Zewde, elected Ethiopia's first woman president in 2018 – currently in office – Ngozi Okongo Iweala, on March 1 became the first African and the first woman appointed to the post of Director General of the World Trade Organization. These last two might be known to some people but they are not internationally known and we think their roles are so important that we wanted to share them as well. Find out how each of these important women influenced and shaped history by attending SAAM Women's History online workshops on March 27 – and online indefinitely. Upcoming museum events include socially distant in-person workshops that will be held outside in the museum garden. Currently, the museum is open to the public and offers two educational tours, West Africa and Central Africa.
Follow the SAAM events @SavannahAfricanArtMuseum and view the workshops online at savannahafricanartmuseum.org. To participate in these workshops, visit savannahafricanartmuseum.org/learn-1.