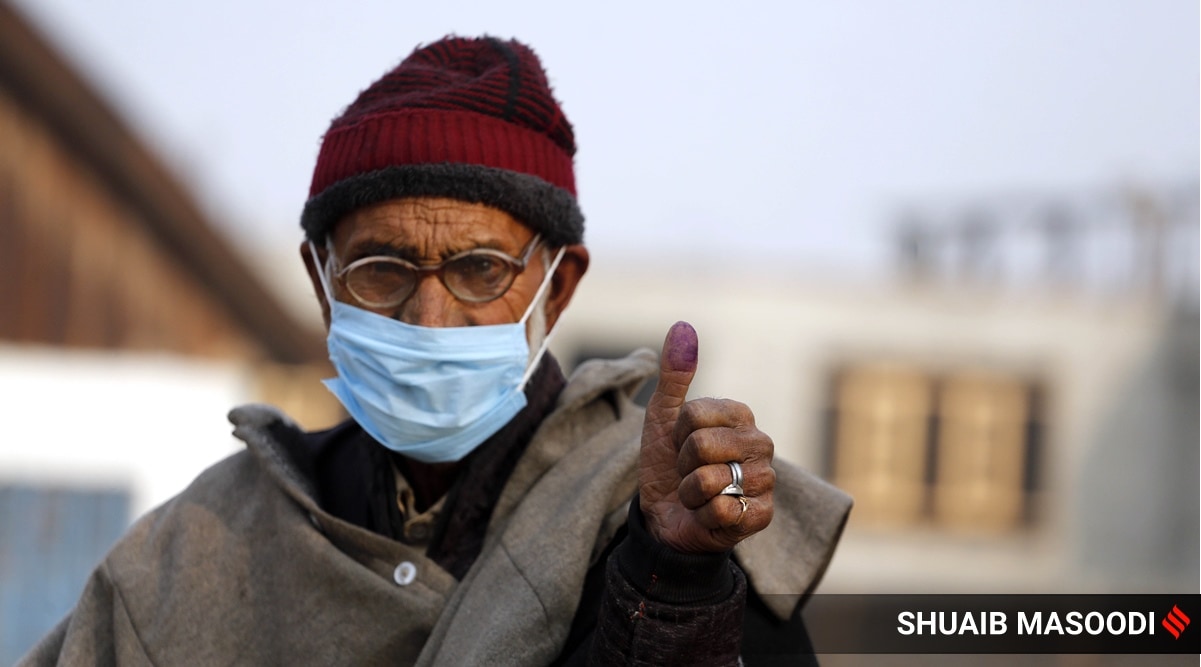 Malati Dumbre, 74, from Otur village in Pune district, attends virtually every webinar run by senior groups and makes sure not to miss any essay, dance or cooking contests. She learned to use her mobile and laptop and now encourages other rural women to participate in the online sessions.
Another enthusiastic participant in the online courses is the increasingly digital savvy Jyoti Sachade, 70, who is also the founder of the Pune-based Mamata Charitable Foundation. Sachade wants to help disadvantaged people and create an "Aaji-Aajobachi Aaramkhurchi" nursery, so that the elderly can indulge in a recreational activity. Sachade also makes sure to stay digitally connected and runs free classes on computer use, among other activities, for seniors.
Due to the many restrictions related to the pandemic, the elderly in urban and rural India have faced several challenges. Many of them, however, used this time to acquire digital skills.
Anjali Raje, executive director of the International Longevity Center-India, an organization that works with older people, said their free online sessions on arts and crafts, origami projects and even lessons in 'German attracted a large participation of the elderly.
"Digital equity for all ages" is this year's theme for International Day of Older Persons, celebrated on October 1. "The theme affirms the need for access and meaningful participation in the digital world by older people," said Raje.
The International Longevity Center-India hosted a unique "Happy Hours Online Café" on Friday to mark the day.
"During the pandemic, we held free online sessions with experts sharing advice on various issues. Several elderly people actively participated in these classes… such was the response that some of the participants sent us decorations they had made for the Ganesh festival, after attending the classes for the same, "added Raje.
Dumbre, who is the former president of the Elderly Organization Shri Muktai Mahila, Otur, said it was very difficult to involve women in the e-learning process at the rural level. "However, everyone has a phone and with so many lessons in how to use technology to communicate, we have a fun experience. Every Tuesday, women in our village who wish to attend participate in the webinar," said Dumbre.
She said her day begins with practicing yoga through online classes and ends with a zoom meeting or video call with some of her tech-savvy friends.
Vaibhav Tewari, CEO of Portea Medical – a provider of home medical services – said that due to nuclear families and the need for young family members to move to work, this phase of digital equality for people seniors in the healthcare segment was also crucial. "We are creating a comprehensive, digitally driven elderly care program focused on Tier 2/3 cities and rural areas," Tewari said.
The Maharashtra Elderly Federation has also been active on this front and has engaged several groups of older people to participate in digital literacy classes.
Meanwhile, ILC-India is carrying out an investigation into how seniors tackled this challenge during the pandemic.
"Improve vaccine coverage against Covid-19 of the elderly population"
Dr Poonam Khetrapal Singh, Regional Director for the WHO South-East Asia Region, said increased efforts are needed in the South-East Asia region to expand immunization coverage against Covid-19 among the elderly population, which remains the most at risk of serious illness and death from the virus. "The elderly population continues to be very vulnerable in the current pandemic. Protecting them from the deadly Covid-19 virus should be our priority, "she said.