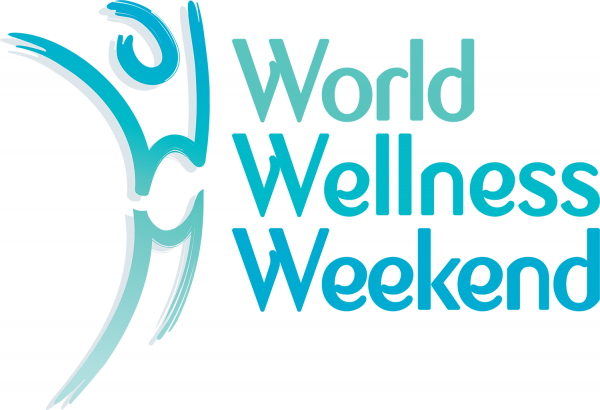 Karen Ballou, CEO and Founder of Immunocologie, a lifestyle and skin health brand, announces a series of free wellness webinars to be streamed live during World Wellness Weekend, September 16-18 2022.
New York, United States – September 10, 2022 —
Streamed live, the events incorporate learning about the five pillars of wellness and are inclusive for those affected by cancer and other health conditions.
Karen Ballou, CEO and founder of skincare company Immunocologie, a lifestyle and skin health brand, announces a series of free wellness webinars and educational dialogues that will be streamed live during this year's World Wellness Weekend, September 16-18, 2022. The wellness webinars aim to provide attendees with the tools to lead longer, healthier and happier lives and incorporate the five pillars of wellness. to be of the World Wellness Weekend:
1. Sleep and creativity
2. Nutrition and immunity
3. Vitality and movement
4. Serenity and Mindfulness
5. Purpose and solidarity
+ Immunocology Directive – Wellness for Cancer
Now in its sixth year of celebration, World Wellness Weekend continues to inspire and empower millions of people around the world through thousands of fun, free and meaningful wellness activities held in more than 140 countries.
The date for World Wellness Weekend is September 16-18.
Immunocology Live Well webinars will be:
Friday 6-8pm EST.
Saturday and Sunday from 11 a.m. to 2:30 p.m. EST.
SPEAKERS AND TOPICS INCLUDE:
– The intersection of health and beauty with Karen Ballou, CEO and Founder of Immunocology
– Music for Wellness with Amy Camie, CCM
– How to let go of trauma and feel free again with Brett Cotter
– Plant Medicine and Psychedelics for Health with Heather Lee
– Cultural Humility in Wellness with Dr. Nicola Finley PLLC
– Skin and nutrition with Nikki Ostrower, nutritionist
– A Conscious Cancer Introductory Program with Dr. Sangeeta Sahi
– Emotional Intelligence, Wellbeing and Self-Care: A Way Forward with Tita Puopolo
– The intersection of health, wellness and skincare with Dr. Brooke Grant Jeffy
– How to Maintain Breast Tissue Health with Kimberly Klein, LMT
– Connecting to the body through breath and movement with Katie Thurber + Athena Kakoliris, co-founders of Ava Retreats
– Good Acro, Good Health to promote confidence, communication, mobility and good physical and mental health with Roy Davis
– The Ancient Practice of Feng Shui with Debra Duneier
– Integrative beauty through nutrition with Christine Cole
– Developing Lifelong Purpose and Meaning with Alison O'Neil
– Lights and circadian rhythms with Matt Emmi
– Simple movements with Yamuna Zake
– Well-being of travelers with Edyta Satchell
– Cancer prevention with Dr. Shyamali Singhal, moderated by Julie Bach
– Reiki: your all-in-one energy protection tool with Linda Bertaut
– What if it were easy: losing weight, gaining energy and feeling good about your body with Sonia Satra
– Sound meditations with George MacPherson
"Wellness is about the mind-body connection, and I know this year will be full of wonderful events and discussions that will help us feel more connected to ourselves and our communities," said Karen Ballou, CEO and Founder of Immunocology.
Ballou continues his lifelong journey and his passion for well-being and health accessible to all. After her battle with Hodgkin's Lymphoma, she created skincare for skincare company Immunocologie. Immunocologie's herbal and mineral products are made from sustainably sourced, ethically sourced ingredients from around the world. Free of artificial ingredients, parabens, phthalates, sulfates, mineral oil, formaldehyde, fragrance, and color, all skin types are safely and effectively nourished and balanced for healthy, luminous, radiant, and glowing skin. Every ingredient comes from the Fair Trade Act and the Nagoya Protocol, an international framework that sets some of the highest standards for sustainable and socially fair trade practices.
For more details: www.immunocologie.events
Click here to join.
Contact information:
Name: Lauren Powers
Email: Send email
Organization: Immunocology
Address: 1560 Broadway, New York, NY 10036, USA
Phone: +1-203-610-3387
Website: https://www.immunocologie.com
Build ID: 89081431
If you detect any problems, problems or errors in the content of this press release, please contact [email protected] to let us know. We will respond and rectify the situation within the next 8 hours.
COMTEX_414109424/2773/2022-09-10T00:42:10