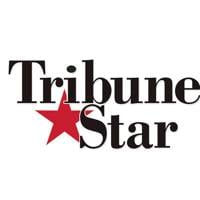 The Wabash Valley Genealogy Society will kick off the new year with its first monthly presentation on January 10. "Researching Colonial Pennsylvania" will be given by guest speaker Beth Foulk at 6:30 pm online via Zoom.
"Many Americans can trace their roots back to the early days of Pennsylvania. As the cornerstone in the founding of this nation and the first home of thousands of European immigrants, the history and genealogy of the Keystone State runs long and deep. Foulk will unpack the wealth of records for the avid seeker. Starting with a brief overview of Pennsylvania's colonial history, it will then turn to each group of recordings … and reveal interesting records, repositories and finding aids relating to Pennsylvanian ancestors from the 1600-1800 era. .
Each member will receive a link to the meeting by email. Meetings are members-only, so be sure to pay the 2022 membership fee to http://inwvgs.org/ using Pay Pal. Payments can also be sent by courier to WVGS, PO Box 7012, Terre Haute, IN 47802-7012.
III
The New England Historic Genealogical Society's site, American Ancestors, is offering a free public viewing event on January 11. The 6 to 7 p.m. presentation will be given by author Brian Matthew reviewing his book on the Civil War, "A Thousand May Fall: An Immigrant Regiment.
"Revisit the Civil War in this intimate and compelling chronicle told from the perspective of the ordinary soldier – a revealing story that documents the forgotten contributions of immigrants to the Union cause. Based on astonishing new research, including unpublished diaries, letters and memoirs, A Thousand May Fall places the common man and immigrant wrestler at the center of the Civil War.
To watch the presentation, register on https://bit.ly/3z0iyGG.
A second free webinar will be offered by NHGS from 3 p.m. to 4 p.m. on January 13. "How to Progress From Inherited Research," presented by genealogist James Heffernan, will focus on what to do with older research that you have inherited from other family members. .
"You don't know what to do with that research box from your great aunt?" Have you received genealogy binders from your parents over the years? In this webinar, genealogist James Heffernan will review tips for sorting out legacy research – discussing the evolution of genealogical standards over time, assessing the credibility of research, and organizing and preserving materials.
To register go to https://bit.ly/3HgxSlr.
III
A virtual place to visit for maps is My Genealogy Hound at http://www.mygenealogyhound.com/maps/state-county-maps.asp.
This site contains over 2,100 historical county maps currently available for viewing. It includes at least one individual county map of each county in the states of Alabama, Arkansas, Connecticut, Delaware, Georgia, Illinois, Indiana, Iowa, Kansas, Kentucky, Louisiana, Maine, Maryland, Massachusetts, Michigan, Mississippi, Missouri, Nebraska. , New Hampshire, New Jersey, New York, North Carolina, Ohio, Oklahoma, Pennsylvania, Rhode Island, South Carolina, Tennessee, Vermont, Virginia and West Virginia. Partial lists exist for the remaining states and new county maps are continually being added.