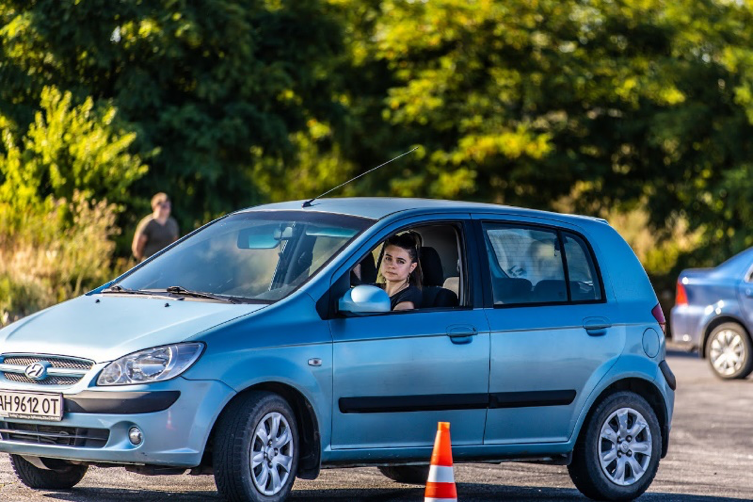 Following the Russian invasion of Ukraine, many people were forced to leave their cities and move to safer areas. The cars were often driven by women who in some cases had to get behind the wheel despite having insufficient driving skills because it was the only chance for them to save their lives and those of their loved ones. To solve this problem, the FIA ​​member club, the Automobile Federation of Ukraine (FAU) and the Center for Motor Sports and Emergency Training launched a project called "Intensive Emergency Training for Female Drivers of displaced persons".
This training aimed to teach women – who were staying in safe towns in central and western Ukraine with their own vehicle – how to maneuver, brake or park, among other things. The instructors' goal was to dramatically improve their students' driving skills and give them the confidence to drive.
The trainings were conducted by FAU certified instructors, including experienced motorsport drivers and several Ukrainian champions in various motorsport disciplines.
More than 20 female drivers from Donetsk, Luhansk, Kharkiv and Kyiv regions participated in the first trainings organized in Cherkasy, Dnipro and Poltava.
The trainings were carried out within the framework of the humanitarian program of the FAU, which operates with the support of Hrvatski Autoklub (HAK — Croatia), and taking into account the project "Training of drivers to ensure road safety in emergency conditions" , supported by the FIA ​​Road Safety Grants programme.
The implementation of the project will continue due to its positive results and great interest from local communities.