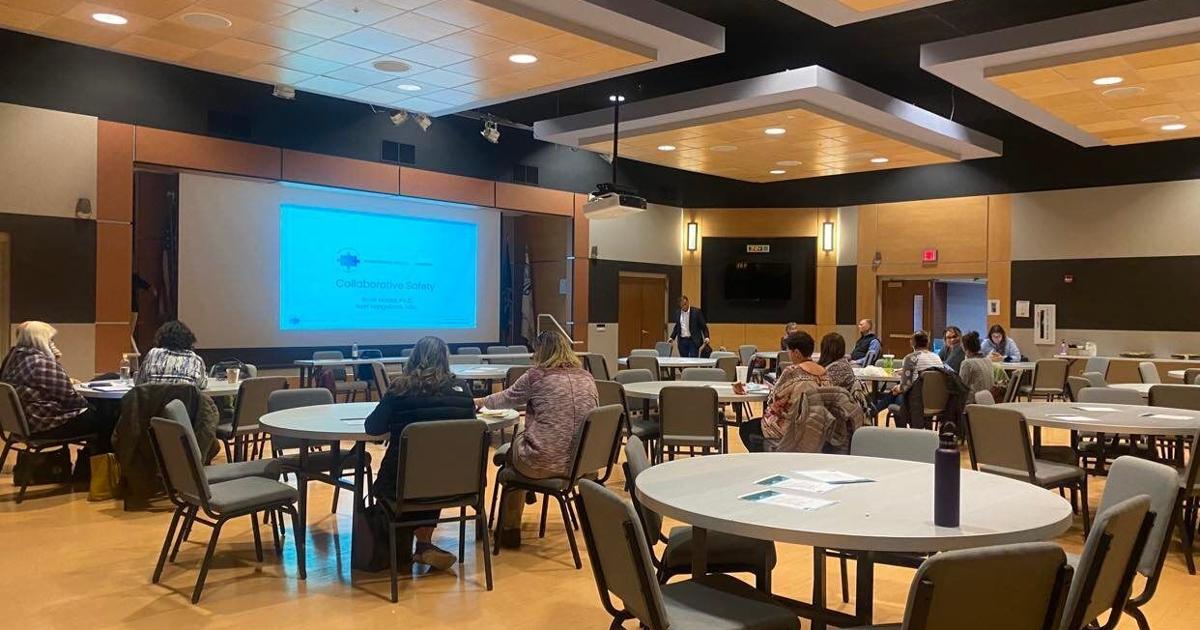 [ad_1]
GREAT FALLS, Mont. – The Department of Health and Human Services (DPHHS) offers a 101 series of child protection trainings throughout the Treasury state.
These trainings bring together key community partners who make up the social protection system.
This includes judges, county attorneys, public defenders, court-appointed special advocates, and more.
"Communication and understanding between all entities involved in child welfare is essential to successfully serving children and families in Montana," said DPHHS Director Adam Meier.
They examine and examine how these different roles work together to keep children safe.
DPHHS says they want to help change the narrative around incidents of children from a system of blame to a system of accountability.
"We take the safety of children very, very seriously. But we cannot do it alone, we are one agency. We must be able to work together and trust each other to work for the best results for children and families and c 'is really what we're trying to achieve. Understanding and working together to change the narrative for the future of Montana's children, "Erica Johnston, Executive Director of DPHHS overseeing human service practices, said.
These trainings started with the DPHHS at management level and they are trying to bring it to the labor market.
The trainings also include a two-hour introduction to collaborative security.
Collaborative Safety is a model grounded in safety science, behavioral analysis, forensic interviews and is enclosed in a trauma-informed lens.
DPHHS says collaborative security is based on a modern, comprehensive approach to analyze events and act quickly on areas for improvement.
Johnston says creating a culture of safety in an organization does not happen overnight; so there will be more training for workers in the future.
There are future trainings in Billings on November 3, Helena on November 9 and Missoula on November 10.
[ad_2]