Remember when in 2020 the old MasterChef Australia Judge Gary Mehigan took to Instagram to post a video of Biryani he made because India was missing. Now Mehigan is back in India (via Zoom, of course) for an online workshop on international desserts with an Indian cooking community, Conosh.
Long before MasterChef Australia put Gary Mehigan on the global culinary map, he was a pretty successful chef without the viewers. The English-Australian chef and restaurateur studied to become a chef and had the opportunity to work with two Michelin-starred restaurants early in his career – the Connaught Hotel under Michel Bourdan and Le Souffle at Hyde Park Intercontinental under Peter Kromberg – in London . He later moved to Australia in 1991 to work with equally large restaurants (Burhnam Beeches, Browns Restaurant and Sofitel Melbourne), which gave him a boost to run his own business. Today, after several successful TV appearances and online concerts, Mehigan reigns in kitchens around the world with mouth-watering mash and ambros icings.
We caught up with Gary Mehigan as he decided to join Conosh for an online workshop on international desserts through Zoom. Here, we spoke with him about Indian food, life on a TV show, favorite food destinations and more!
How different has life been since MasterChef Australia?
Just to let everyone know – it's time for a change, time for something different, time for something new. Life is definitely different although 2020 has been unexpected and life changing to some extent. I'm sure a lot of people would feel the same way. I wrote a book that kept me busy, got stuck in podcasting which I love, and came up with lots of ideas for various production companies. I also spent time doing some of the things that always seemed to me to have been lacking.
Would you like to share words of wisdom from your over 30 years of experience as a chef to those starting out young?
I always tell young chefs, in particular, that there must be a certain joy in cooking for the people you appreciate, try not to draw a line in the sand between work and play but rather make it your life. because you love it and love everything to do with food. The fun of learning new recipes, techniques, new cuisines keeps things fresh, and you never stop learning. It can be a tough business, but if you stick with it and get through the tough times, earn your stripes and get good at what you do. Opportunities will present themselves and you will reap what you sow. Fortunately, today the hospitality industry is fertile ground for young entrepreneurs, and specialization means that you can take a simple idea, reproduce it and duplicate it and you can have huge success.
What does it take to be a successful chef? Is vocational training essential?
If you love food, then this is the first and most important step. I followed a very traditional and classic course in my career; I started at the bottom and worked my way up through the ranks, but I've learned over the years that some of the most remarkable foods come from people who haven't had the kind of training I've had. Passion and natural curiosity are two things that will drive you to perfect what you do. To become the best.
What does authenticity mean to you as a chef?
As a professional chef, authenticity can mean generosity, empathy, being meticulous, patient, and trustworthy. If you are talking about food it should make sense and meaning, maybe a story, but ultimately make you happy. Respect for ingredients, techniques, recipes, provenance and regionality are part of this story. But the rules are meant to be broken, and I see the change as part of a natural evolution of our diet. Even the most traditional recipes were once revolutionary and new.
What still fascinates you about Indian cuisine?
First, it's a riot of flavor, texture and color that I find addicting and the mastery of spices that ultimately makes everything so delicious. The more I have traveled to India, the more I am excited about its regionality, the origin of flavors and dishes, and of course, its people and their stories. I have interacted with many Indian chefs and cooking enthusiasts through online workshops with Conosh, and witnessed the same passion for food and the rich culture it represents.
What's the funniest thing about being on a TV show?
It has never felt like a job to me and gives me enormous pleasure to know that I can influence and teach a lot more people than I could ever reach using any other type of media. As a chef, I never could have imagined having an audience of millions of people, inspiring them to cook and eat differently, and maybe take a closer look at where their food comes from. It's a wonderful channel for conversation, family, and community – something that unites us in an increasingly impersonal and stressful world.
What is your favorite restaurant in the subcontinent?
It's hard to pinpoint a favorite because I love so many dishes and specialties, especially street food. Kathi Rolls, Pani Puri, Chole Bathura, Raj Kachori, or even a simple chai tea. If we are talking about restaurants, then the Bombay Canteen in Mumbai has always been a favorite, even though Thomas Zacharias has moved on; I always follow his career closely. He is an advocate of regional Indian cuisine, which I adore. The Indian accent is another favorite. Chef Manish Mehrotra is a brilliant chef who has always been voted one of India's best for good reason. It has a light and ingenious touch when it comes to traditional recipes.
Besides India, which other destinations invite you, gastronomy
–
wise?
To be honest, anywhere in South East Asia tickles my taste buds. I'm a big fan of Thai and Vietnamese cuisine for the sweet, sour, salty and pungent flavors, and of course, the texture and crunch. The use of fresh, aromatic and vibrant ingredients also makes it light and healthy.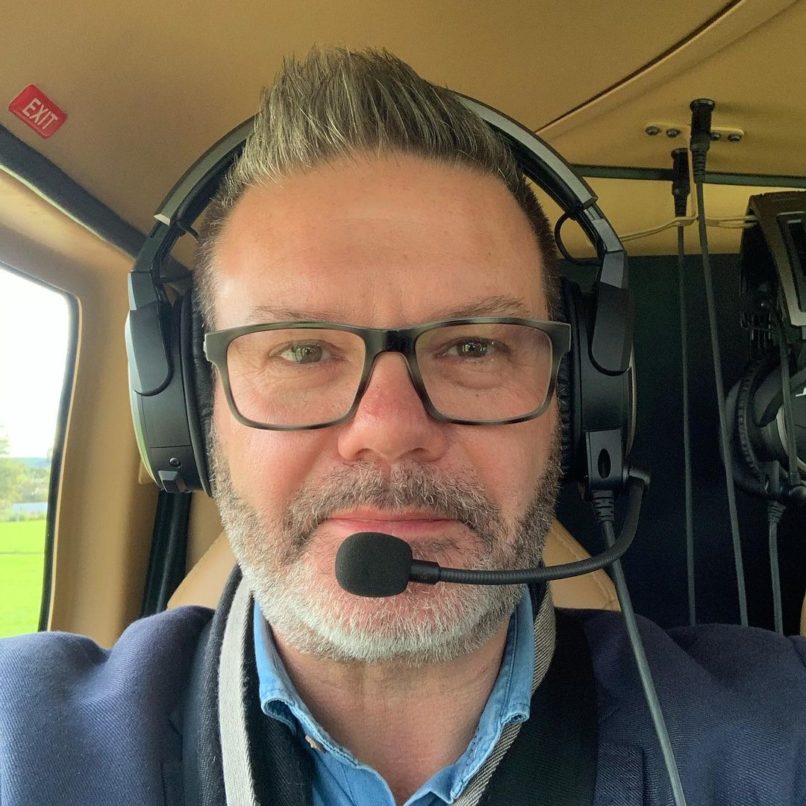 W
What is your favorite dessert ?
Everything with caramel and chocolate! I love traditional desserts like Tarte Tatin, Crème Brûlée or Tarte au Caramel. Modern and tastier desserts with soft and creamy and crunchy textures are also delicious. Like the Caramelized White Chocolate, Mango & Coconut Mille-feuille that I will be teaching this Sunday with Conosh. Summers are in full swing in India, and you can never really go wrong with a fresh mango and coconut dessert.
H
How has the pandemic affected your life, both as a person and as a leader, if at all?
Containment was particularly hard in Melbourne, the government was quick to react. We of course did the right thing, closing our borders, taking precautions seriously, which means now life is back to normal, and we feel very lucky. I found the curfew and restricted movement particularly harsh and very insulating. However, after a few weeks I started to slow down and notice the little things in life. I enjoyed long walks with the family and our dogs, gardening, reading, baking and taking the time to stay in touch with friends by phone or Zoom. A lot of these things are now part of the "new order" of my life, besides being less materialistic and constantly needing to be busy, which made me much happier. And I enjoyed staying in touch with my fans in India through virtual events. This is my second workshop with Conosh.
What's the next big thing?
I hate to say it, but I enjoyed slowing down a lot more than I expected. I look forward to the release of my book later this year, the podcast and my brand of coffee. We have a few pitches in the works for various types of food television, but it's still too early to talk about it. Television is a finicky beast, but I'm sure we'll get back to your screens in one form or another soon. Currently, I stay in touch with my audience through social networks and online workshops that make the culinary world a dynamic and ever-changing place.
Learn more about his workshop here.
All images: Courtesy of Gary Mehigan Instagram / Getty