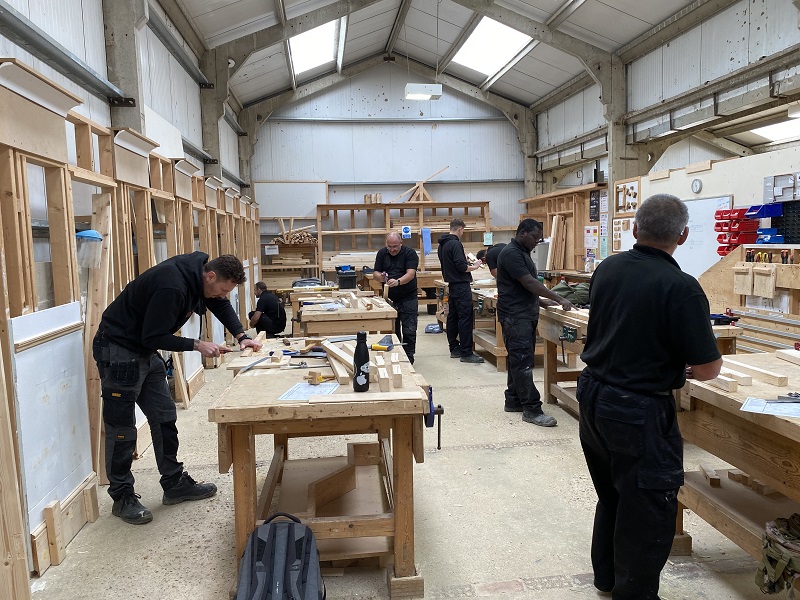 Building Heroes is well known for providing professional training to military veterans and employment support in the construction industry.
As part of the government campaign, Building Heroes supports Skills Bootcamps; training is offered free of charge, with flexible courses of up to 16 weeks for adults 19 and older.
Whether you are at work, self-employed, recently unemployed or returning to work after a break, and looking to boost your skills quickly, Skills Bootcamp provides a fast platform.
The West Sussex-based charity has run courses across England with 12 training locations. Primarily, they provide skills and support to service leavers, veterans, and military families leading to employment or self-employment. Construction skills training camps, however, are open to anyone who qualifies, with limited spaces available.
Karen Jefford, Director of Operations, said: "The past 18 months have been trying for everyone, and many have experienced unemployment. Our Skills Bootcamps are a quick way to find a job in the construction industry.
"While our charitable organization specializes in supporting departures from service, veterans and military families; Skills Bootcamps are available for people changing careers and for those looking to advance in the industry. "
Bootcamps are fully funded and provide the opportunity to gain a level three qualification with guaranteed interview, work experience and access to a range of employment opportunities. Training is available in the South West, South East, London, East Midlands and East England.
If you are interested and would like to apply, visit their website here: https: //www.buildingheroes.org.uk/course